Our Professional Staff
The Best in Sleep Disorder Therapy

Helene A. Emsellem, MD
Helene A. Emsellem, MD (pronouns: she/her) is a nationally known sleep expert and the mother of three daughters: Elyssa, an attorney, who contributed a teen perspective to Snooze… or Lose!, Monique, a speech language pathologist, and Stella, a physician who specializes in Osteopathic Manipulative Treatment. As a physician and mother Dr. Emsellem understands, on a personal and a scientific level, how sleep deprivation adversely affects teen health, learning, mood, and performance–and how those negative effects impact family life, as well. To help teens understand the importance of sleep, and to empower them to own and improve their sleep-wake habits and schedules, Dr. Emsellem has written Snooze…or Lose! She has also developed an outreach program to educate adolescents, parents, teachers, administrators and legislators on the importance of sleep in adolescence and the benefits of making changes in the middle and high school start times. She speaks directly to middle and high school students across the country through her engaging and down-to-earth presentation "Sleep-Why Bother?" She also advises parents on the best ways to encourage good teen sleep patterns and is a strong advocate for changes in high school start times to allow teens to excel academically and thrive socially.

Linda Croom, ANP-C
Linda Croom (pronouns: she/her) joined The Center for Sleep & Wake Disorders in 1998. Linda graduated from Mary Washington College with a BS in Biology and obtained her BS in Nursing from George Mason University. She worked at Virginia Hospital Center (Arlington Hospital) for ten years in medical-surgical nursing, advancing to the position of head nurse. Linda's interest in the delivery of direct patient care led her to return to school, completing her Masters degree in Nursing from George Mason University and Nurse Practitioner requirements in collaboration with the George Washington University. As a Nurse Practitioner Linda worked for 3 years in a busy internal medicine practice in Fairfax, Virginia before her desire to specialize came to fruition when she joined Dr. Emsellem and The Center for Sleep & Wake Disorders. Linda has found that working as a Nurse Practitioner in Sleep Medicine is continually challenging and very rewarding. Linda brings a warm, caring style to the practice and is gratified by the high percentage of patients who experience a major improvement in quality of life when their sleep disorders are treated. Linda has been actively involved in our research efforts studying investigational treatments for sleep disorders. She has been the Study Coordinator for several research protocols, assisted in the training of our current research staff and has functioned as a sub-Investigator on many studies. In her spare time, Linda enjoys raising her son, gardening, biking, swimming, and dinner parties.

Stevie Carter, PA-C
Stevie Carter, PA-C left our practice as of March 5, 2021, in order to take a position with a vaccine development company.  We are sad to see her go, but wish her the best in her new endeavors.


Danielle Mandir, PA-C MPAS
Danielle Mandir (pronouns: she/her) joined The Center for Sleep & Wake Disorders as a Physician Assistant in October of 2018.  Danielle graduated from Tulane University with a Bachelor of Science in Public Health.  She attended Wake Forest School of Medicine and graduated with a Master's Degree of Physician Assistant Studies. After school she decided to move back home to Washington D.C. and start her career in the fascinating field of sleep medicine. Danielle believes in creating a positive patient-provider relationship in order to deliver the highest quality of patient care. In her spare time she enjoys traveling, playing tennis, and spending time with her friends and family.
David C. Hutchinson, RN
Nurse David (pronouns: he/him/his) has been with the Center for Sleep & Wake Disorders in varying capacities since 1996. During nursing school at Montgomery College, David worked full-time at the Center as a billing assistant.  Since becoming a registered nurse in 2007, David has assisted our practitioners with initial patient intake and evaluation, and also assists with follow-up patient care. David particularly enjoys getting to know patients well and seeing them make progress towards healthier sleep.  David developed many of the patient education documents for the Center, in coordination with Dr. Emsellem.  He has served as a staff nurse on a cardiac critical care unit at Washington Hospital Center and at the cardiac ICU at Holy Cross Hospital. David has enjoyed seeing patient care at the Center for Sleep & Wake Disorders from many different perspectives, and has enjoyed seeing our patient care model develop and grow over the years. As the medical informatics administrator, David is very involved in our continuing, and, he believes, successful efforts to enhance the quality of our clinical care by integrating new information technologies into our patient care processes.  David also serves as the Practice HIPAA Privacy and Security Officer, and does his best to advocate for patients and provide accurate, comprehensible answers to questions from patients and other staff.   In his spare time, David enjoys reading, spending time with friends, and volunteering for the DC Rape Crisis Center.
Keta Porter
Keta Porter (pronouns: she/her) joined The Center for Sleep & Wake Disorders in April 2019. She graduated from Bryn Mawr College with a Bachelor's in Mathematics. Her future plans include becoming a healthcare provider or administrator. In her spare time, she likes to go on long walks, spend time with family and friends, and listen to Reggae music.

Lisa Adon
Lisa Adon began working as Billing Specialist at The Center for Sleep & Wake Disorders in 2001. Before joining our team she was the Billing Manager at a 10-physician primary care clinic. Lisa is organized, methodical, and extremely experienced in dealing with insurance companies and patients to ensure the efficiency of the billing process. Lisa enjoys spending time with her family and traveling to warm places!

Robyn Allyson
Robyn Allyson began working as a billing assistant for The Center for Sleep & Wake Disorders in 2015, and also worked at the front desk in 2005.  Before joining the "Dream Team", she owned and operated a fine art business in Bethesda, for many years.  She loves to cook, travel, and has a passion for classic cars.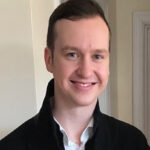 Matthew Henning, RPSGT
Matt has worked as a Sleep Technologist at The Center for Sleep & Wake Disorders since 2012, and has been the lab manager since 2020. Working mostly at nights, Matthew has enjoyed his time helping patients feel at ease in the lab setting as well as assisting in treatment for various sleep disorders. He has a special interest in helping patients newly diagnosed with obstructive sleep apnea, striving to achieve the best results from therapies such as Positive Airway Pressure (PAP). He considers himself a "sleep enthusiast" and likes to stay current with the latest technological advancements in sleep testing. His goal in sleep medicine is to provide excellent technical diagnostic care to patients in the least invasive setting possible. Matthew enjoys cooking, chess and is a loyal supporter of many sports teams.  
Front Desk/Administrative Support Staff
Diane Graham Merkel
Diane (pronouns: she/her) has been the office manager for the Center for Sleep & Wake Disorders since January 2019.  She attended Prince George's Community College and the University of Maryland. She has worked in the medical field for over 45 years.  Diane's favorite pastimes are spending time with family, with her dogs: Tinker, Bosco, and Butter, as well as traveling to different parts of the country.
Contact The Center For Sleep & Wake Disorders
5454 Wisconsin Ave., Suite 1725
Chevy Chase, MD 20815

Phone: 301-654-1575
Fax: 301-654-5658
Need some guidance and general information? Check out our comprehensive information and useful links page that covers everything from what is a "good night's sleep" to links to sleep-related organizations around the world.
Wondering about what payment options we are accepting, late fees, or our list of participating insurance providers? All that information is at your finger tips.